Umpiring
---
Latest News
MB Softball season on hold due to COVID. Umpires, stay tuned- information will be posted as it becomes available.
Softball Canada Female Umpire Mentorship Program
Designed to develop future female leaders, the 18-month program will connect mentees interested in advancing their softball careers with experienced coach and umpire mentors from across Canada.

With the support of their mentors, mentees will have the chance to take part in career development opportunities, strengthen their professional skillsets, network with like-minded individuals, and enhance their leadership skills-both on and off the softball field.

Softball Canada will be accepting mentee applications until June 18th, 2021. Applications and more information regarding the program can be found at https://softball.ca/femalementorship/umpire.

For questions, please contact Casey Hogan at chogan@softball.ca.
Umpires and Face Masks
Due to the COVID pandemic and the spread of highly contagious variants, the UDC STRONGLY RECOMMENDS umpires wear a medical or non-medical mask when umpiring this season. If you have questions about this recommendation, contact one of the members of the UDC or your local UIC.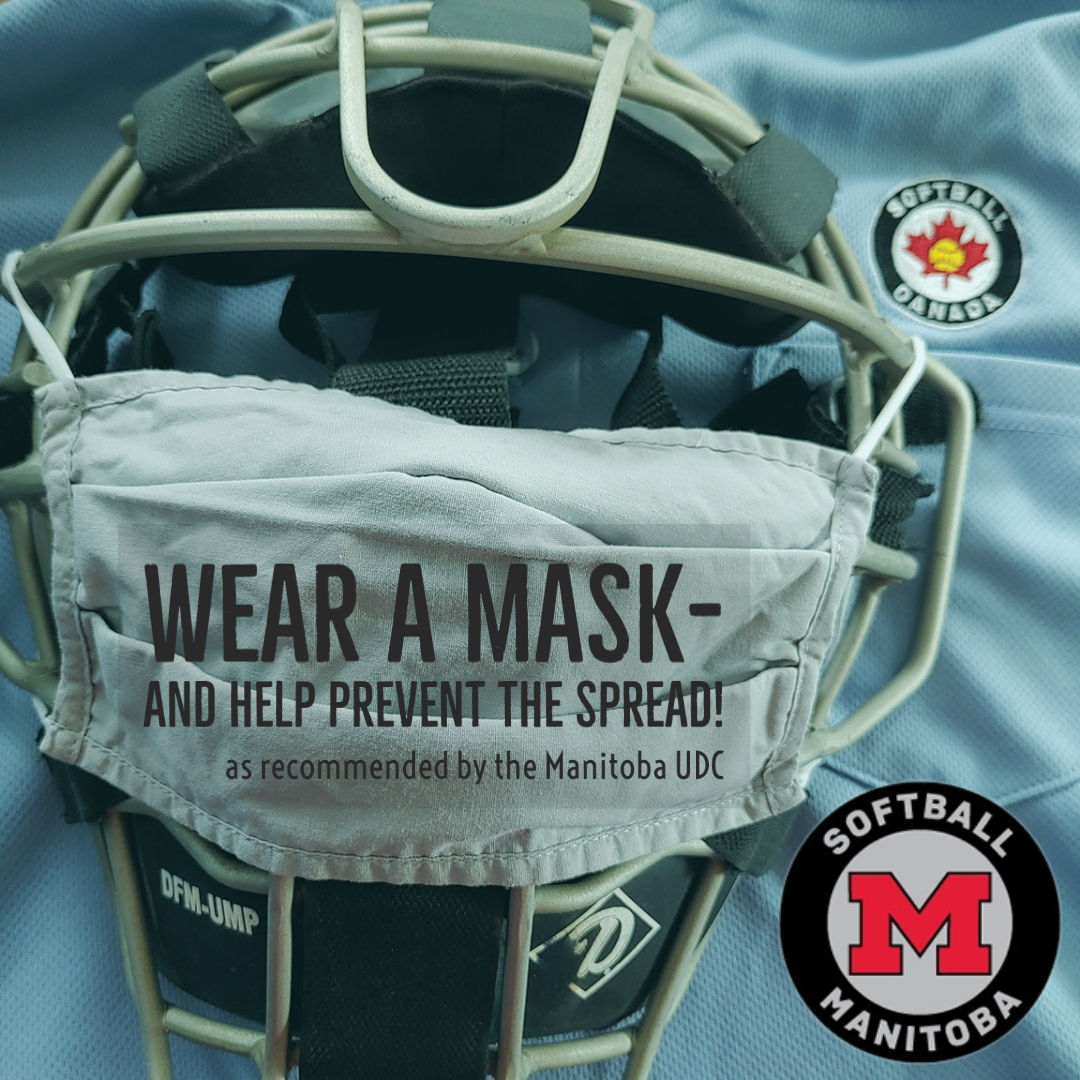 MPSL
Any umpires looking to be on the MPSL crew need to open their availability on Horizon! New umpires, you will need to create your account. Please contact your clinician for directions!
Clinics 2021
Registration is now OPEN! Click here to register!
Click here for a list of umpire clinics being offered this year. New umpires (newly registered in 2020 or 2021) MUST take a Level I/II clinic.