Umpiring
---
Latest News
Umpires and Face Masks
Due to the COVID pandemic and the spread of highly contagious variants, the UDC STRONGLY RECOMMENDS umpires wear a medical or non-medical mask when umpiring this season. If you have questions about this recommendation, contact one of the members of the UDC or your local UIC.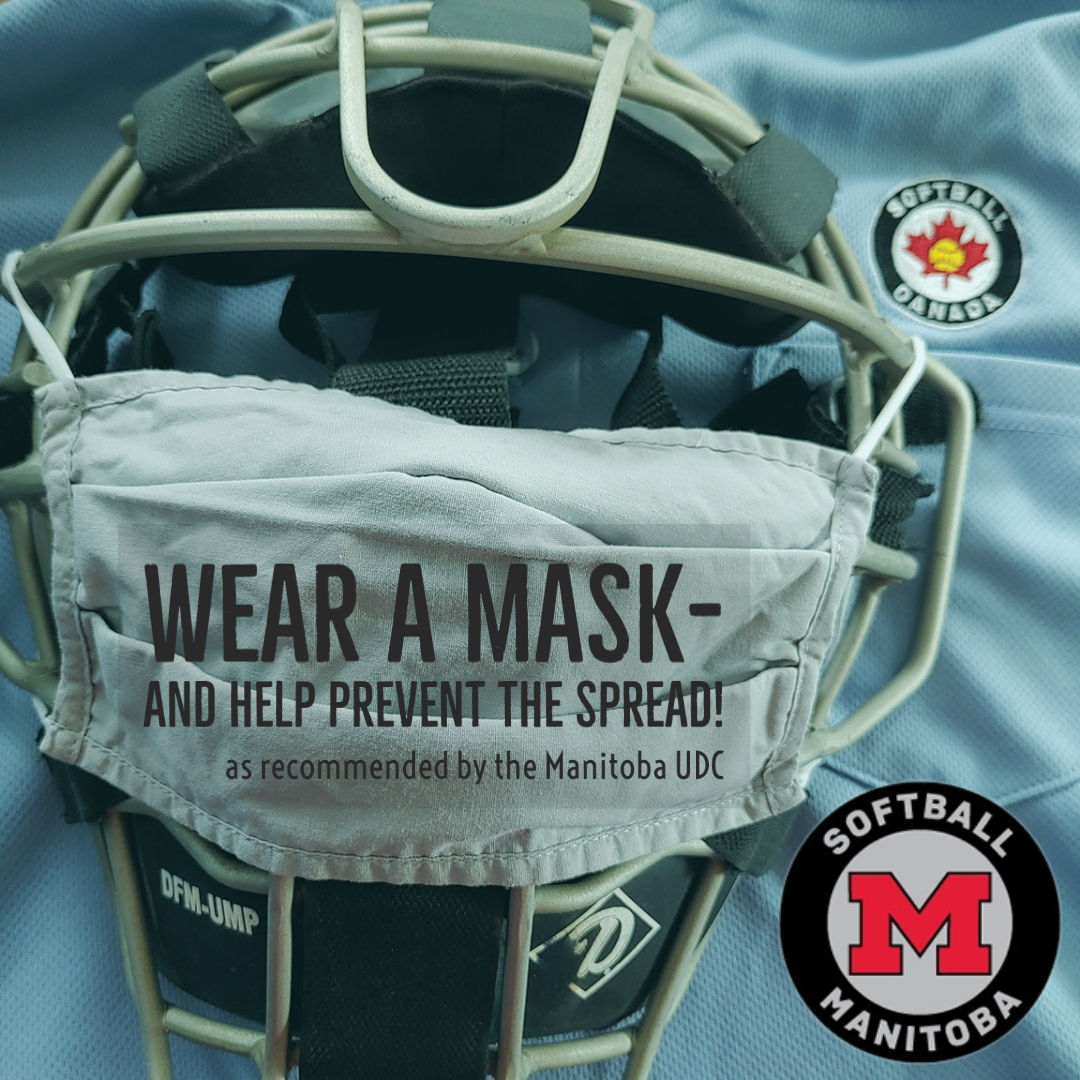 MPSL
Any umpires looking to be on the MPSL crew need to open their availability on Horizon! New umpires, you will need to create your account. Please contact your clinician for directions!
Softball Canada Webinar Series
THE BALANCING ACT
MAY 10, 2021 - 7:00 PM EST
Join Frankie Billingsley for a webinar on "The Balancing Act". Frankie will be joined by four Softball Canada umpires who have achieved some amazing accomplishments in umpiring all while going to school and playing softball! Come and find out how they managed to do it and how they handled some of the challenges along the way!
Biographies for the four speakers are below:
CURTIS HOLT-ROBINSON
Curtis is a 20-year-old Level IV umpire from Surrey, BC. Curtis has umpired for the past 9 years and has played the sport for 14 years. He is currently attending the University of British Columbia for a Bachelor's in Psychology while also working as a financial advisor.
SARAH-ÈVE JACOB
Lives in Gatineau, QC, but started my umpiring career in a small town near Montréal. I got my Level 5 at the Senior women's championships in 2017 and I obtained the WBSC certification in 2018. I work in television as a resources specialist at the CBC.
EMMA JEROME-SMITH
Emma Jerome Smith is a Level V umpire originally from Calgary, Alberta and currently living in Didsbury, Alberta where she works as a mixed animal veterinarian. She grew up playing fastpitch competitively and began umpiring at the age of 14. She attained her Level V in 2019 and is working toward her WBSC certification.
LAURA MACMILLAN
Laura MacMillan started her umpiring career out of Coquitlam, BC and is the Deputy Umpire-in-Chief for British Columbia. She received her Softball Canada Level V certification in 2016 and her WBSC certification in 2017. Laura has graduated with a Bachelor of Physical Education and Coaching - minoring in Biology, a Post-Degree Diploma in Marketing (Valedictorian and Gold Cord recipient), a Master of Science in International Management (Summa Cum Laude), and a Master of Business Administration in Sports Management (Summa Cum Laude). She has played softball her entire life, including four years at Douglas College and currently in the Senior 'A' Women's league as a catcher. She worked full-time during her last three degrees and is currently the Athletics Coordinator at Douglas College.
Register today …it's FREE!
https://register.gotowebinar.com/register/2265993823916766733
Clinics 2021
Registration is now OPEN! Click here to register!
Click here for a list of umpire clinics being offered this year. New umpires (newly registered in 2020 or 2021) MUST take a Level I/II clinic.