Softball Manitoba Fee Structure
---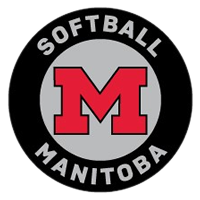 Softball Manitoba 2021 Fee Structure
Softball Manitoba will not be offering any refunds or reduced fees on registration for the 2021 season. The following fees will be charged based on your RAMP registration. Please note that even if you delete players, we get a record of that from RAMP and you will still be charged.


RATIONALE FOR NO REFUNDS
Teams/players not moving on to Provincials are eligible to be picked up by teams attending Provincials.
Players are registered/insured until March 31, 2022. This includes all Softball Manitoba programming, clinics, tryouts, etc. over the fall & winter.
Our insurer gives us no breaks on short seasons, dropouts, etc. In fact are fee increased this year.
Any MINOR League that feels they need more for $25 per player (Only teams not attending Provincials) can apply to us and arrange two off season skills sessions with Kendall Yasui, Softball Manitoba Program Coordinator. There will be no fee to the players at the clinic.
And deleted player or player placed on a Withdrawn team will be charged $2.00 and not be covered under our insurance.
For any questions or concerns, please contact Don Klym, Executive Director at, executivedirector@softball.mb.ca
Category

Player Fee

Provincial Entry Fee

Timbits

$15.00

U10
$25.00

U10 A Girls

U10 Open Boys

$350.00

U12
$25.00

U12 AAA Girls

U12 A Girls

U12 Open Boys

$350.00

U14
$25.00

U14 AAA Girls

U14 A Girls

U14 Open Boys

$350.00

U16
$25.00

U16 AAA Girls

U16 A Girls

U16 Open Boys

$350.00

U19
$25.00

U19 AAA Girls

U19 A Girls

U19 Open Boys

$350.00

FAST PITCH

U23, Senior, Intermediate

(Men, Women, Co-ed)

$25.00
$350.00

Orthodox

(Men, Women, Co-ed)

$25.00
$350.00

SLO-PITCH

Competitive & Recreation

(Men, Women, Co-ed)

$25.00
$250.00

Slo-Pitch 55+

$15.00
$200.00